Description



This incredible snow/ ice face provides one of the easiest ways to the summit of the Aiguille Vert and is a major classic of the Alps.  Conditions have changed in recent years and there is now a small serac forming over the top.  Time will tell if this threatens the route more and more.  The route is normally climbed in the winter months as the chance of rock fall is quite high during the summer.  The slopes can often be black ice in the winter so the route can take different paths to make the best of the conditions to reach the summit.  The route is long (1000m) as so shouldn't be underestimated and  the descent can often be the crux.  Some teams will down climb/abseil back they same way but it is more popular for teams to traverse the mountain by descending the Whymper Couloir  either skiing or abseiling/down climbing.
Grade: D
Length: 1000m
Height of the Vert : 4122m
Gallery +
Videos +

http://www.dailymotion.com/video/xlcb8z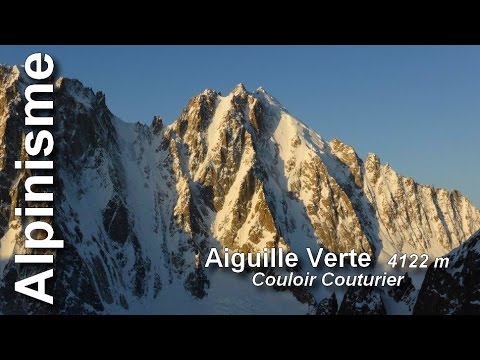 Blogs +
Skagit Alpinism: Aiguille Verte, Couturier Couloir
Couloir Couturier : Climbing, Hiking & Mountaineering : SummitPost
Aiguille Verte: Couloir Couturier :: route / topo – Camptocamp.org
Couturier couloir- Aiguille Verte // Alpine Exposures
Alpinisme : Aiguille Verte 4122 m – couloir Couturier – Le Petit Alpiniste Illustré.
Map