Description
This route is more often than not in best condition in February where the slope is less runneled and often still cold.  It's fairly common for folk to climb the Swiss Route on the north face from first bin if your super-fast or from the Argentiere hut if your more realistic and want to have the option of when to drop in in the afternoon.  You could also climb the NE slope to get to the summit where the descent starts (more or less).  Be careful of cornices on the ridge and slabs forming on the face.  You will also need to do a 60m abseil through the lower cliff band to reach the Talefre Glacier and the often tricky Bergshrund.
Also on this face: Couloir Angelique
Slope Aspect and Angle: 40-50° for 700m, south and south west facing
Grade: TD, 5.2
Gallery 

+
Videos 

+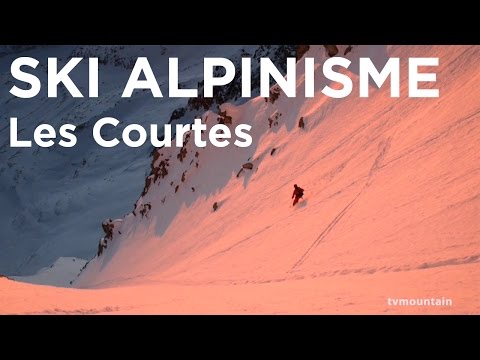 Blogs 

+
Traverse of Courtes and South West Couloir | Ross Hewitt.
Les Courtes- South face direct « Exploring the Mountains
Tobias Granath – steepskiing, climbing, trailrunning in Chamonix, France
Map