Description



This is the smaller couloir to the lookers right of the Gervassuti Couloir.  It is steeper and narrower than the Gervasutti Couloir but has less objective danger from above.  It is advisable to make an early start from the Cosmiques Refuge to find the snow in best condition in the mid to late morning.  Very Steep, Very Exposed, Very Scary.
Best conditions found: March to May
Aspect: East
Grade: TD+, 5.4
Gradient:  45°- 55° for 700m
Height of Mont Blanc Du Tacul: 4248M
Height Gain: 950M
Gallery +
Videos +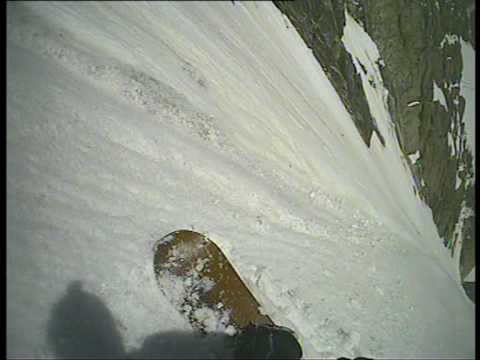 Blogs +
Mont Blanc du Tacul- Jager Couloir (TD+ 50°-55°) « Exploring the Mountains.
Andreas Fransson: Couloir Jager, Mt Blanc du Tacul – A fun but very cold adventure…
Tobias Granath – steepskiing, climbing, trailrunning in Chamonix, France.
Map